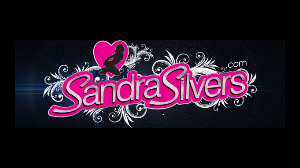 15:42 video
March 14, 2019
MILF Real Estate Agent Nabbed by Barefoot Blond Backwoods Bumpkin, Becomes Lesbian Oral Sex & Foot Slave
Sandra's afternoon appointment didn't seem to be home. Perhaps they decided not to sell after all, she thought, turning to go, on her white stiletto heels. Little did she know. The trailer door quietly opens behind her, a red manicured hand reaches out, muffling her mouth, and our estate agent's cries!
Inside the trailer the big titted broad is bound tightly in her short, blue sundress. Exposed breasts encircled in rough rope, a crotch harness biting into her pantyhose clad pussy. Tight ties wrapping around under her knees, and at her ankles, her arms bound behind her as she lays on the sofa, mmmffing through her cleave gag.
The MILF's captor ensures a treat for her new slave's palate, her perfectly pedicured feet! The barefoot bumpkin climbs on the sofa, her denim mini giving us glimpses upskirt of her bare ass, groping the beautifully bound breasts before her, rubbing her soft soles over Sandra's nose and gagged lips. 'Stay quiet' she advises, removing the gag, revealing red lips, soon filled with five toes. 'Lick them' she instructs. We watch as, wide-eyed, Sandra begins to dutifully dart her tongue between each toe, in fettered foot worship. Lisa can't contain her orgasm, climaxing loudly, fingering herself.
Pleased with her curvy captive's performance, the blond in a blue check shirt rewards her with kisses, rubbing those fresh-from-a-tongue-bath feet over tight crotch rope, removing Sandra's high heels to squeals at Lisa's tickling touch. The captrix fondles her own fabulous breasts, revealing a racy red bra, whilst grinding her perfectly trimmed pussy on Sandra's mouth face-sitting and smothering her silver haired slave. The sexy servile squirming against her restraints serves up such oral delight, bringing the golden haired gal to orgasm once more.
'With such a talented tongue, this lesbian needs to stick around!' Lisa thinks, reaching for the cloth gag, and the duct tape...