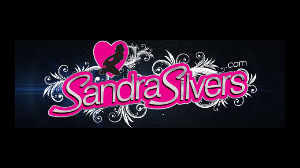 14:43 video
March 23, 2019
Sweater Secretaries in Duct Tape Torment – Breasts Exposed, Excessive Gagging, Severe Hogtie – All On Screen!
He'd been sent to steal the confidential client list of MILF accounts manager Sandra, a buxom broad, beautiful in blue turtle neck sweater, pencil skirt and peep-toe heels, and her Office assistant Luna Dawn, a long limbed, young lady in similarly smart, monochrome office attire. After disarming the duo with duct tape he brings the damsels through to the back office, away from the street-view front windows and any prying eyes. Sandra first, seating her on a desktop, he proceeds to silence the silver haired siren with a massive mouth stuffing – twice as the pesky gal, gagging on the generous wad of fabric manages to spit it out! - adding a wrapping of duct tape right around her maw. Lithe and limber Luna is next, and she receives the same aggressive gagging and taping around her jet black hair.
Enjoying his two shapely distractions, the thief decides to check out their massive mammaries, cutting into their snug fitting sweaters, ripping open the wool fabric, and taping tightly round their torsos to expose their tremendous tits. Taking off their stilettos to reveal hosiery covered toes, the bare foot babes are lifted down to lie on their fronts on the floor, their perky puppies squashing into the carpet, as copious amounts of tape gets used to hogtie the helpless hotties, from feet to face! Such constriction, muscles complaining at the harsh arch of their backs, the secretaries can just about manage a muffled moan as they wiggle their asses. Left alone in the empty office to endure their predicament, the brute is finished with them, for now...