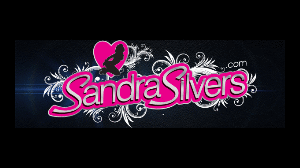 17:16 video
March 28, 2019
Intense Forced Orgasms for Pantyhose Clad Captives, Stripped, Stretched, Ball Gagged, Groped and Bound in the Auto Shop!
Naked and barefoot but for sheer black pantyhose our captives - Sandra; a curvy, big breasted, silver haired MILF and Lauren; athletic, long limbed, curly headed brunette - are laid on the rough wood of an incline construction made by their captors own design. Each stretched out, supine submissive has chest bound to a board, breasts framed by rope, ankles tied below, bare feet on the concrete floor, wrists secured above their heads. Their beautiful bodies laid bare, knees spread around the wooden contraption revealing each nylon gusset covered crotch, every part of their soft, alluring flesh made easily accessible for their devious detainer. Bright red ball gags between their teeth to stifle the groans of the gorgeous girls.
The burly brute brings black wands to the tethered twosome, tormenting them in turn. Their tits are treated to a generous groping, as the powerful pulses rip through them, their bodies buck, butts against the board, grinding ass against wood. The vibrators are not finished with yet, tying them fast and firm, against each prone pussy, pushing into place and binding the wand to a thigh. Removing their gags, there's no one nearby to hear their cries, he leaves them, trembling and shaking in intense, orgasmic delight. The fettered females are forced to endure... but how long for?