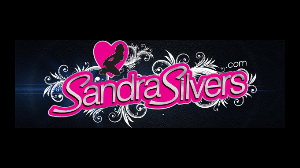 13:23 video
April 4, 2019
Double Denim Delight as MILF Duo are Neck Tied and Forced to Orgasm in the Abandoned Old Trailer!
Good service is incredibly important. These two buxom broads are about to learn that lesson. After their shift finished at the upmarket denim store, they spied the disgruntled customer from earlier that day, all too late! He grabbed the gals and bundled them into the back of his van!
All he'd wanted was an honest opinion and a friendly smile and the shop assistants had been too busy discussing their weekend plans to help him with his purchases.
Well, he plans to deliver them up some real attentive service in return.
After wrangling the denim clad, curvaceous captives inside a ramshackle old trailer - way out in the woods where not a soul comes by these days - their aggravated aggressor stripped the silver and white blond haired MILFs of their uniform shirts revealing hot pink and sexy black lacey bras. To cease their yapping, a wide vet wrap wrapping for both girls, gagging their chat but for muffled moaning. The buxom broads are bound by their ankles and knees to balustrades, with elbows and wrists cinched severely, arms behind their backs.
We now join the terrified twosome in their final tethering, as their necks are tied tightly to the top of the trailer's railing. Jugs swinging in their undergarments and jugulars pressing against wood, there are not many ways for these damsels in distress to dare struggle...
A predicament of note, bent double, ass on display in skin tight blue jeans, until their pants are pulled down exposing tiny thongs, the inattentive, attractive, ample bosomed serviles are certainly paying attention now. Especially to the vibrations from the wicked wand their captor forces upon them... Watch in split screen delight as one after the other, he grinds their pussies into the vibrator, sending their buttocks into spasm, ass muscles clenching and quivering; tense, wide-eyed faces grimacing as the forced pleasure of an indecent, but oh so intense orgasm, overcomes them, in turn.
With such peachy derrière's on display, who could resist a grope, a squeeze of soft flesh, a couple smarting spanks leaving wobbling cheeks and stamping feet in stiletto court shoes - however limited by their hemp hindrances - the voluptuous vixens still attempt to show their displeasure. Their ordeal is not over yet, as, squealing into their generous gagging, their thongs are pulled down by the hands of their harasser, who then begins to remove his belt...