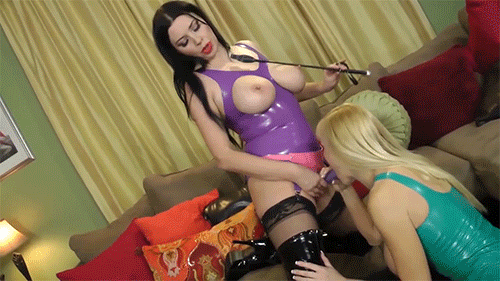 16:02 video
February 12, 2020
Straight from the pages of her super-hot website www.AnastasiaPierce.com! Comes a guest video of Anastasia and her girlfriends!
Synopsis: Nothing sexier than a beautiful milf on her knees sucking your cock! Slave Tanya looking so sexy in latex licking, fucking and taking sensual discipline from Mistress Anastasia. Including a hard session of strap-on..
Includes: Lesbian Domination, Bondage, Discipline, Strap-on, Single Glove, Cock worship, Girl-girl, Dildo gag, Femdom sex, Pussy Licking, slave training, Big titts, worship, Queening, Pussy Worship, Latex, fucking, Mistress worship, sensual domination, explicit, close ups, Domination, Lesbians.