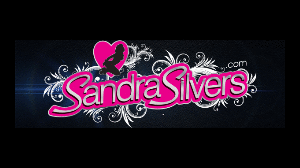 10:05 video
April 23, 2020
Tight Telephone Wire Bondage! MILF Housewife gets Boob Bouncing Bondage Sweater Struggles while gagged with the phone!!
The big-titted MILF housewife had kindly brought him out a cup of coffee, with a sweetener of her smile, as he worked out on the street beside her house. Replacing cables for the telecoms company was usually a straight forward task, but today something made him string it out, perhaps the peeks at the buxom broad through her kitchen window. Equipment bag and empty mug in hand he knocked on her door to return the receptacle…

The broad shouldered workman had brightened her day, as she set about completing her chores around the house; this handsome hulk handling his tools had caught her eye out of the kitchen window. As he packed up his van she wished he had a reason to stay a little longer… His knock at the door startled her out of her reverie. Reaching out to receive her returned coffee cup, his big hand encircled her wrist, spinning her in his grip, pinning her arm behind her and between their tightly pressed bodies… His palm sealing any squeal that may escape her lips, securely covering her mouth…

The video starts; he wants to record his handiwork. We watch, from his point of view, the 275 feet of wire cables coiling around the curvaceous form captured to the chair. Phone cords lash her pantyhose-d legs together at ankles, calves, knees, and on up her shapely legs. Her short skirt shimmying up over the shiny sheer nylon, side split showing further thigh than meant. Her terrific tits strain the super-tight turtle neck sweater, encircled by more coils of cream cabling, further wires welding her arms together behind the chair back. As she struggles, her boobs bounce against her binds, drool a-plenty wetting the wool of her jumper, her jammed-open jaw stretched wide by the wall phone wedged in place between her teeth and lashed securely around her head. Be careful what you wish for - our damsel must be thinking - having gotten exactly what she wanted but maybe not quite how she imagined!