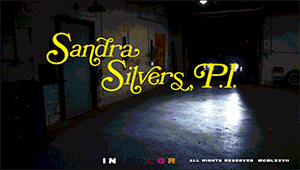 14:32 video
June 25, 2020
Stripped to Girdle, panties, garters & Stockings, Buxom 1970s MILF P.I. is Bound to a Chair, Tits Tied and Brutally Gagged! All on-screen

Part 2 of a special 2-part Custom Video!

When we last left our helpless heroine (Update 2442 :-), she had been transported to the creepy Brooklyn warehouse in the trunk of a car, roughed up and her clothes cut away with a knife!

In this installment...

The henchman grabs the curvy captive out of the trunk and hops her to the old office chair, her beautiful breasts bouncing all the while. With her hands now behind the chair, he unwraps the rope from around her ankles, with the intent of tying her legs apart to either side of the chair. Modesty goes right out the window as she kicks at him with her one unfettered foot until it, like its mate, is aggressively anchored to the back of the chair as well. Her legs spread and her back arched, the pretty pink panties pulled over her pantyhosed pussy peek out as if to scream how vulnerable Sandra is

A long length of scratchy rope is then coiled around her massive mammaries and arms, painfully pinning her in place. Extra rope is added, criss-crossing her chest and thrusting out her tightly tied tits. Sandra tries with al her might to break free from the bonds but the ropes are too tight, the knots too remote. He feet and ankles are tethered in the air behind her so she cant even get purchase on the floor to shuffle the swivel chair about. As she struggles, she wonders how this could get any worse. She is about to find out.

The henchman reappears with a roll of packaging tape. he stands behind the chair-bound MILF and begins to undo the knots in the two cloths cleaving and covering her mouth and keeping her from crying out. Sandra can tell this is no flunky, he's done this before. once the cloths are removed and before she can scream, he shoves the cloth deep in her mouth and cheeks. Her scream is stifled before it can start. Before she has a chance to spit out the rags the tape is on her mouth! then coiled and wrapped around her head and over her Farrah Fawcett hair-do. She struggles and mmphhs, but it is no use. her mind races with all the possibilities of what lies next for her. The henchman returns. His steely face betrays nothing of his intentions. Quickly he is behind her and pushes the objecting captive around the warehouse until she is left facing a dark corner. It is here where she will wait for his associates to begin the next process in her conversion from Private Investigator to plaything.