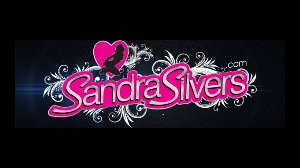 12:46 video
August 15, 2020
Lesbian Lady Boss Lisa Gives Leather Bound & Gagged MILF Office Assistant Giggling, Screaming, Bondage Orgasms! Mutual Masturbation! Magic Wands!
A Custom Video
Sandra had received a promotion in her office, as a personal assistant, she'd been charged with organizing the comings and goings of her blonde boss, a role that kept the pair working in close proximity. It was nearing the end of week one and Lisa called the silver-haired former secretary into her office… "I need you to work this weekend Sandra, non-negotiable. I have some urgent business to attend to, you'll have to be at my house first thing Saturday morning and we'll delve straight in."
Saturday morning and Sandra arrived at her satin-shirted superior's stately house bright and early. In next to no time her lesbian lady-boss bound and gagged her eager to impress assistant - stripped down to sexy red and black lace corset waist cincher, garters and suspenders - such a fine example of being ready for any situation - a perfect skill for an assistant! Leather straps keep her fine thighs frogged and spread, kneeling on the coffee table, arms in a bind of black leather behind her. A harness gag frames her pretty face, its leather ball pressing onto her tongue, filling her mouth. Naked and magnificent, terrific tits so tempting to touch shake as the captive, curvy cutie tests her newly found fondness for bondage. But that's not all she's been brought here for, a magic wand is at the ready, and Lisa presses the powerful head against Sandra's pussy, gripping a handful of her hair as she makes her cum against the vibrator in a laughing, giggling orgasm. Sensitive to her employee's needs but also her own, Lisa unbuttons her low cut blouse for access to her own beautiful breasts and nipples, as she wands herself on the couch, short pencil skirt riding up, pantie-less and ready for pleasure, just out of view of her curious colleague who can only hear the fun being had behind her! Then both together the gals get to cum, as Lisa expertly attends to both their clits at once with the Hitachi's - and their orgasms get LOUD!