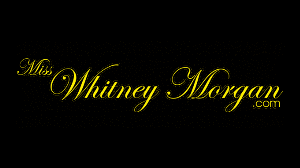 15:36 video
November 18, 2020
Whitney is a world-class all-genre fetish model. This video from her site www.MissWhitneyMorgan.com shows why!
"Whitney Morgan is watching a little television right before bedtime gazing at her bare nails deciding what color to paint them tomorrow, when she slowly dozes off to slumberland. So of course, she doesn't notice the intruder creeping in to TIE HER UP! She comes to with her wrists and ankles tightly bound, as he shoves a BIG black ballgag in her mouth. She struggles, tries to get up, hop, wiggles with her butt out bent over the couch when he returns putting her in a HOGTIE on the floor for her to struggle the night away in a pool of her own drool."



Includes: barefoot, bare nails, silk pajamas, gagged, ballgag, bound and gagged, tied, hogtied, big gag, gagged women, damsel in distress, struggling, pov captor.