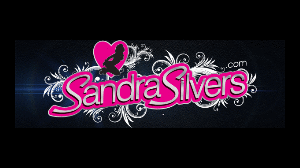 51:00 video
January 9, 2021
Nearly an Hour of Epic Pantyhose Encasement over Ropes, Duct Tape Gag & a Hogtie Orgasm as MILFy Burglar Caught in the Act by a Home Alone Housewife! A Custom Video!

Looking around to check she's alone Lisa enters the bedroom, she has her mind on a little personal time. Sitting at the dressing table to watch herself in the mirror, Lisa uses a cutoff pantyhose leg as a hood, taking time to appreciate the feel of that fine nylon over her features as she encases her face, long blond ponytail flowing out of the shorn off ankle. Slipping out of her tiny denim micro skirt and into nude nylons, her long legs begin to shimmer with the glossy fabric as her toes point … but wait! Hearing a noise in the house Lisa darts behind the door to hide, not wanting to be caught out like this!

Sandra peers into the room, seeing it empty she enters and proceeds with placing her own pantyhose hood over her head! The silver haired beauty approaches the mirror so she can see herself as she hides her features with a fine haze of hose. Searching through drawers and around the room for something more she fails to find what she needs – or Lisa still hiding behind the bedroom door! Taking her mobile out of her pocket (how can a phone even fit in those skin tight jeans shorts!?) Sandra makes a call to her accomplice, planning to rob the house she'd been sneaking in to! Lisa, on hearing this, takes that moment to make herself known, grabbing the MILF-y marauder and manhandling her on to the bed, stuffing her discarded pair of lacey, black panties into her mouth, held in place by that oh so handy hose hood, and stripping the sexy silver siren of her clothes! Tying the wannabe burglar's hands behind her back, Lisa proceeds to bind ankles and knees, before standing up the scuppered stealthy stealer, tying rope around her ample chest and fondling captive tits.

Back on the bed the beautiful blond has her bound burglar bounty just where she wants her - ready to teach the pantyhosed opportunist a lesson - a foot focused one! Tickling toes, sliding sheathed silky soles over one another's faces as they top to toe 69… Sandra seems to be rather enjoying this treatment; time to keep her moans quiet with strips of duct tape firmly pressed over her mouth. As Sandra wriggles Lisa decides the hot MILF needs a harsher punishment, or should that be pleasure… utilizing a waiting pair of pantyhose she hogties the hobbled hottie before pushing the head of a Hitachi wand onto her pussy for a stolen orgasm.

These ropes still aren't enough, Lisa thinks, I want to hold her tighter… time for more tights! A whole host of pantyhose are pulled out to encase Sandra completely, layer upon layer of nude nylon slides over legs, arms, head, neck, butt, breasts… until complete pantyhose encasement is achieved, all secured in place with wraps of sticky gray duct tape at the waist, a wrap around feet and gagged mouth finish off the fettered female in a hogtie finale!

EXTRA - Keep watching for giggling out takes, and a girl girl unwrapping, untying behind the scenes bonus!