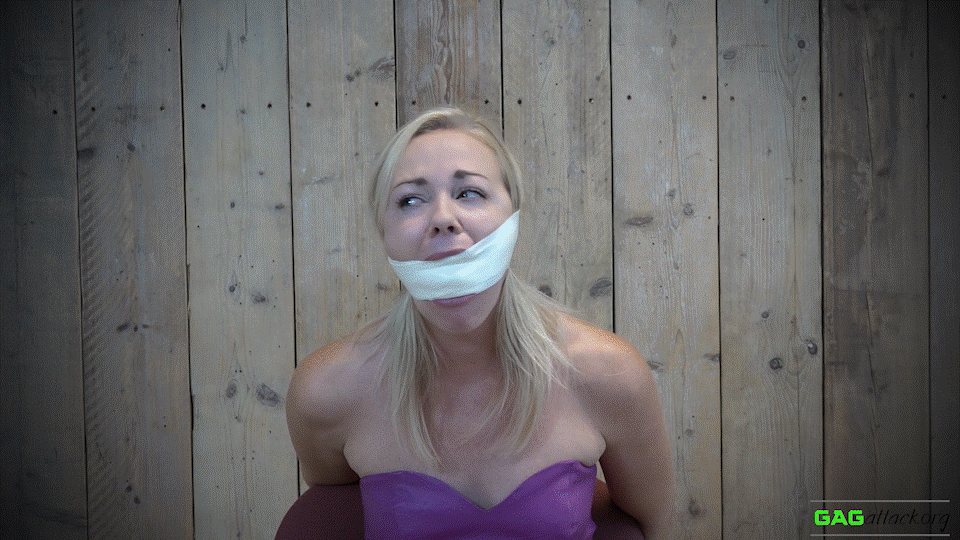 11:52 video
February 3, 2021
I am proud to present a guest video from GAGAttack.org! The new site focused on faces with giant, mouthfilling, progressive gags and gag-talk!
From their site: "Lucy is captured to undergo some more stuffed gags... This time she has to endure microfoam tape gags..
Gag 1
Lucy is being very loud so she needs to be gagged. Her mouth gets stuffed with 2 white ankle socks and the Microfoam tape is wrapped around as a tight cleave gag. Lucy is now fully helpless and unable to get a word out of her mouth. She tries to makes as much sound as possible but all that is coming out of her mouth is very muffled gag talk and MMMMPHING. She tries to work the stuffing out of her mouth but she can't get it past the tight microfoam cleave gag.

Gag 2
Now it's time for Lucy's second microfoam tape gag. She gets the already wet white socks stuffed back in again and the microfoam tape as a wrap gag. Lucy now very furious about being gagged so much is now making as much sound as possible trough the stuffed gag. She tries to work off the stuffing again by moving her mouth but the sticky tape doesn't allow her to do so. Lucy makes a lot of muffled gag talk sounds and tries to speak as clearly as possible but all that is coming out of her mouth is MMPPPHING. Her gag is taken off when her captur thinks she had enough."
Mouth stuffing , Microfoam Tape , Cleave gag , Wrap around gag , Gag Talk