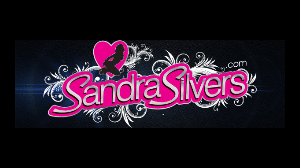 16:22 video
March 11, 2021
Sweater Secretaries Sandra & Whitney are Excessively Electrical Taped Damsels in Distress! Pole Bondage! Close Up Mouth Stuffing Gags! Fabric Ripping, Breasts Exposed, Clothing Destruction!

The office girls had volunteered to do their bit for the local church fundraiser, offering up their services on Saturday for bidders in a silent auction. Happy to be of service, the two secretaries headed out to the address the winner had left, wondering what work he'd have for the two talented typists to take care of… What he has in store the couple of cuties will not be too keen on!

Marching the stunning silver haired, buxom MILF first into the beat up back room of his do-upper house, then her similarly sweatered, blond colleague, the patron proceeds to stuff bandana gags deep within their protesting mouths, taping the cloths between their teeth. The thin strips of electrical tape stick strongly to wooden upright supports - and all around the damsels bodies - as copious coils follow every delicious curve, from wrists, elbows and shoulders, from ankles all the way up past pantyhose-d legs to ample chests; the damsels are secured in their pole bondage. Their futile struggles only suffice to swing their big boobs, cut free from woolen confines by scissors and fabric ripping hands. Their high heels tap on the floor boards as they try to move, not the kind of keyboard tapping they'd been expecting - but their buyer has them for the whole day, and he's going to make the most of every minute with his Damsel Duo in Distress!