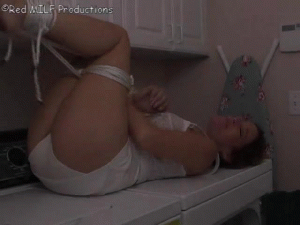 3:18 video
October 27, 2021
One of my close girlfriends is Rachel Steele. This week, she's sharing this sexy bondage video with us from her hot XXX website www.Rachel-Steele.com.
"Rachel is Surprised in the Laundry...
Rachel is in her bra and slip doing laundry when she surprised by an intruder. She is left tied up on the washer and dryer to struggle against her bonds. She is hog tied tightly and makes very little progress freeing herself."