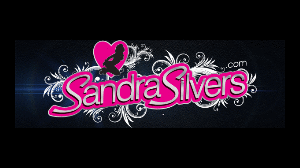 13:07 video
January 29, 2022
MILF Socialite Stitched Up by her Seamstress – Dressmaker Detains the Damsel in Torn up Clothes up in her Attic Workshop!


Socialite Sandra had called by the Seamstress early one afternoon to enquire about a custom made to measure outfit. The dressmaker had an eye for fancy frocks and took a shine to the green retro styled fit and flare number Sandra was wearing – and the fine filly wearing it! Requesting Sandra follow her to measure the ample curves of the MILF, upstairs to an attic workroom where the gorgeous gal-about-town would have privacy as her particulars were taken down… and the dressmaker would be undisturbed in her idea to keep a fancy woman as company.
Now we join Sandra, left to struggle on a chair she cannot reach the floor from, if her ankles weren't tied to the metal legs stopping her heels from reaching the rug. Strips of fabric offcuts and ripped up dresses secure her pantyhose-d legs, her bosom and her wrists to the metal seat, a strip pulled tightly through her teeth as a gag. The dressmaker is still serving customers below and returns to tie a giant knot right in Sandra's mouth to muffle the MILF further, as closing time nears Sandra's struggles intensify and she reaches out to the workbench, fingers stretching within their binds towards a screwdriver sitting next to the sewing machine… Can she rip her way out of this predicament?