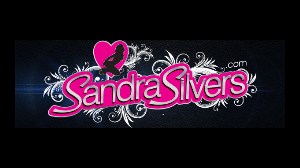 13:37 video
May 14, 2022
Snatched Satin Secretaries Sandra & Nyxon Stashed by Sex Slaver Lisa – Damsel in Distress Duo Tied Up, Gagged, Groped… & Terrorized by the Resident Rodents!


Trapped in a garage, sonsie satin shirted secretary Sandra and her similarly suited curvy co-worker Nyxon don't know why they have been taken, let alone where they are. After exhaustive struggles they had shut their eyes for the small amount of comfort the dark behind their eyelids could provide…
Hearing a clatter above them they are roused, as their captrix enters and deposits a steel tool box on the workbench to which the detained damsels sit tethered in their office skirts, pantyhose tights, and heels. Lisa has the tools she needs to keep contained this colleague couple; rope first tying each MILF to further hamper their struggles! A perk of her job, Lisa opens up silky blouses to reveal big breasts below, bound in white cotton rope. Groping the ginormous boobs of Sandra as Nyxon looks on, waiting knowing she will soon be receiving the same rough handling at the hands of Miss Harlotte. Soon the sex slaver has a call to make… and must ensure she can be heard over this cleave gagged pairs cries, so out comes a roll of tape from Lisa's toolbox to trap those bandana gags firmly in place with a wide wrap gag straight over the top. Lisa's done for the day, after calling in a collection request; she turns off the lights on her way out the door… The worried women struggle for escape, but realize no matter how hard they struggle, the knots and ropes will hold. A panic ensues, struggling mightily as mousey movements catch their eye, rodents roving right up to their kicking stilettos...