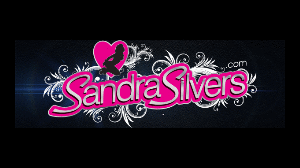 11:25 video
June 23, 2022
Miss Delivery Chapter 3: Inspected.
Sexy MILFs Sandra Silvers & Lauren Kiley Ziptied to Chairs, Exposed & Groped by Potential Purchaser – Leggy Blonde Lisa Harlotte!


They can barely move, but plead into their gags for release. The sounds make no pull on the heart strings of their hard-faced holder, no wide eyed damsel can sway him (certainly not when they have a hood over their heads!) Their captor takes some photos of the ziptied pair to send to his buyer, to prove that the "product" has been acquired. Now he needs to arrange payment… But first his buyer wants an inspection. Hands on and thorough their potential new owner Lisa Harlotte gives the gals a going over. Sandra and Lauren get to grips with the demands of this buxom blonde's wanton needs – as she gropes the pretty pair at every intimate body part. Squeezing two sets of terrific tits, sliding fingers between thighs, over pantyhose-d pussies, kissing cleave gagged lips… Oh yes, Lisa wants them both bad… and have them she will.