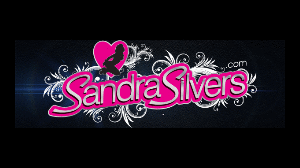 18:04 video
August 18, 2023
The former producers of BondageDownSouth have entered into an agreement to make SandraSilvers.com the EXCLUSIVE place to find their videos! More and more will be added as time goes on and all Bondage Down South updates are, and will be, a BONUS for our members, at NO EXTRA CHARGE!


Sexy Blair Blouson has had a very poor job performance and her co-workers have lodged many complaints. So her boss decides to make Bliar pay for her poor performance and all of the complaints. He hires a "punisher for hire" to teach her a lesson while she is out of town on business. His hope is that she learns her lesson and improves her performance.

Blair is grabbed at her hotel and finds herself tied up securely sitting on a desk in her hotel room. Dressed in a skirt, blouse, pantyhose and high heels, the sexy blonde is in a situation she never dreamed of. HEr hands are tied tightly behind her back, with additional roped securing her arms to her side. Her ankles are tied tight and secured to the desk with more rope above her knees. Rope is added to her wrist and then secured to the back of the desk. A ballgag is placed tight and secure in her mouth.

Blair struggles to escape her predicament as well as the hands of her captor! She Fumes through her gag, even trying to get her captor to let her go by offering him double what he's being paid. Unfortunately for Blair, her captor refuses her offer, not because he doesn;t want the money, but because he enjoys what he does. Inflicting pain and adjusting attitudes.

Blairs sexy, ample and luscipus breasts are exposed, all over her vocal protests and struglling. She is groped and fondled all to her dismay. The masked punisher then applies electrodes to her sexy, perky breast and connests them to a Tens Unit. He begins to torment Blair with the electrical impulses from the Tens Unit, occassionally stopping onlt to restart again. Blair tries to fight through the impulses pulsating through her breasts and continues to struggle, fuss and fume thrrough her gag with some gag talk. But it is all to no avail. Her captor was hired to do a job and he is determined to see it through.

Blair thought she was on a business trip to highlight some achievements she had made during the year, but she was met with the simple truth that her performance has been poor and she is going to pay for the subpar performance.